Hardware innovations designed to enhance your business
Another great RFMA
and Thank You for stopping by!
1346 Performer Adjustable Hinge
It's inevitable: all walk-in doors will sag over time, causing costly repairs and loss of energy. But the Kason 1346 Performer Adjustable Hinge is designed to adjust horizontally to add lift and rotation to compensate for the door sag.
​
Check out our video to see just how easy the Performer hinge is to adjust on any walk-in door!
Thermal Flex® Vinyl Strip Curtains
Cut down your energy costs by up to 50% with the Kason Thermal Flex® Vinyl Strip Curtains. These curtains help extend the life of your HVAC or refrigeration equipment and reduce the dirt and debris that can get into your product area.
Plus, they're easy to install in almost any application!
27C 1/4 Turn Low Conduction Inside Release
Never get trapped inside your walk-in again! The Kason 27C 1/4 Turn Low Conduction Inside Release provides safety features for a quick escape if you're ever locked inside. Plus, the thermal break design improves energy efficiency by reducing cold air loss.
Check the video to see just how easy it is to reset!
Kason is committed to creating the most innovative hardware and accessories for your commercial foodservice needs.
​
The NEW Kason 1096L and 1096M Door Closers debuted at RFMA 2018 and will offer you another solution to walk-in door challenges.
​
1096 Door Closers will be available mid-2018!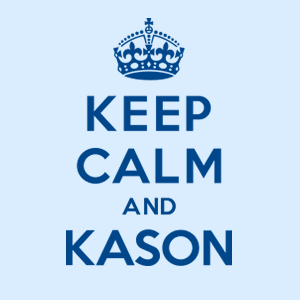 We have built a strong reputation for superior craftsmanship and product innovation over the last 90 years. But most of all, we pride ourselves on providing you, our customers, with the the highest level of service and solutions for their hardware needs. Our products are designed to protect and enhance your business' reputation. You can always depend on Kason to deliver when you need it most.
Click here to discover more and claim your FREE "Keep Calm" t-shirt!