​Today, you're facing rising food and utility costs across the food service industry. You've got bigger priorities than having to worry about a broken walk-in refrigerator. Kason walk-in hardware is tested to over 500,000 cycles of door opening – proving it can withstand years of use and abuse. This helps your restaurant operate trouble free and protects your bottom line by reducing temperature swings, possible food spoilage and minimizing service calls.
We have built a strong reputation for superior craftsmanship and product innovation over the last 90 years. But most of all - we pride ourselves on providing you, our partners, with the the highest level of service and solutions for their hardware needs. Our products are designed to protect and enhance your reputation - whether you are an OEM or an owner/operator. You can always depend on Kason to deliver when you need it most.
It's inevitable: Your walk-in will eventually need parts repaired or replaced. Kason hardware is designed to last for decades -- saving you repeated service calls and lost revenues. If major OEMs in the United States specify only Kason parts, you should choose genuine Kason replacement parts to maintain that excellent, like new performance in your walk-in. Count on Kason for all your hardware needs.
​
Demand the best -- demand genuine Kason products.
Hardware designed to protect your investment
Controlling Restaurant Energy Costs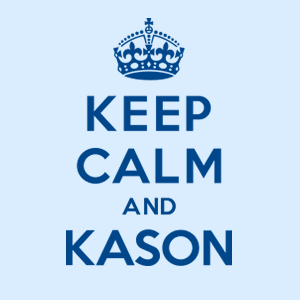 Which type of partner are you?